Health Programs for Individuals & Small Business
We tailor our health programs to suit your small business or individual needs
Prioritise your most important asset
You are the single most important asset that you have towards achieving your goals. Consequently, your health and wellbeing should be the top priority. Improved wellbeing results in better productivity and performance, which enables your business to soar above the rest. Achieve the results you are looking for with our personalised health and wellness programs.
See the further services we offer for organisation leaders and individuals in roles of responsibility.
Leadership Team Programs
Promote success with preventative health and wellbeing
With all the responsibilities of running a small business, our health and wellbeing are often the first to be forgotten. Your health is your most valuable asset as, without it, you can't continue to put in the hard work and dedication that you have to get your business to where it is now.
Our health and wellbeing programs provide a simple solution to keeping your health at the forefront. We provide customised health assessments that review the many emotional, physical and lifestyle factors that affect your health. Our expert health team then consult with you about realistic steps you can take immediately to put the focus back on your most valuable asset, you.
Contact Us to Learn More
Personal Health Assessments
Health Strategy and Education
Tailored Advice
Better Productivity
Improved Work-life Balance
Stronger Decision Making
Improved Performance
Positive Mental Health
Start treating your wellbeing as an asset instead of a corroding liability. Our health programs are proven to improve wellbeing, personal performance and reduce the risk of ill health. Our health programs are tailored to suit you and your needs. Whether you come to us as an individual or part of a small business, we prioritise the things vital to you and give you realistic, actionable next steps based on your assessment results.
Before conducting the assessment, you will have standard or extended blood pathology tests completed at one of our preferred providers at a location convenient to you.
Our dedicated concierge team will assist you with booking appointments, securing scripts and arranging specialist referrals.
Ford Health deliver nationwide service without outsourcing to other providers. Our staff receive Ford Health training when they join us to ensure you receive the same level of knowledge and service, no matter where you come to see us.
Our medical team assess over 300 factors during an assessment and give each person a holistic view of their medical, mental, physical health and performance – with key components including:
A comprehensive medical history, review and examination
Mental health review and discussion
Blood pathology screening

Treadmill stress test and resting ECG for cardiovascular examination

Lung function, vision and hearing testing

Skin cancer screen and dermatological disorders review 

Flexibility, core strength and posture analysis

Fitness assessment and exercise program advice

Dietary review and advice
Individualised report and referrals
After completing the assessment, our expert health team will provide you with a comprehensive report detailing your current health status as well as any relevant referrals and recommendations.
The Complete Wellbeing Program expands upon the Personal Health Assessment by delving deeper into the links between positive mental and physical health. In addition to the factors considered in the Personal Health Assessment, this program includes an in-depth questionnaire, a complete medical and mental health assessment and a personalised wellbeing report.
We developed our Complete Wellbeing Program by combining the latest research on positive mental health and proactive physical health with what our medical team has learnt in over 20 years of collaborating specifically with busy working people.
This integrated approach comprehensively assesses the critical drivers for physical and psychological aspects of wellbeing in one program incorporating four integrated components: profile building, sense-making, skills development, coaching and support.
The Complete Wellbeing Program includes:
A comprehensive medical, physical health and pathology review
Mental wellbeing review including current mental health status, resilience and positive mental health skills
A personal Complete Wellbeing report
Physical and mental wellbeing recommendations
Health and wellbeing coaching sessions
The Directors Program is truly unique and is our most extensive health assessment. This is because the assessment is designed specifically for each participant in consultation with the Ford Health senior medical team.
In addition to the components of the Executive Health Assessment, the Directors Program includes recommended investigations based on age, gender, family history, lifestyle risk and symptomatology.
The Directors Assessment components may include:
Cardiology – Stress echocardiogram, CT calcium scoring
Radiology – Chest X-ray, Abdominal ultrasound
Bone mineral density scan
Gastroenterology –  Faecal occult blood testing, Endoscopy, Colonoscopy
Women's Health – Mammography, Breast ultrasound, Cervical screen
Men's Health – Prostate specific antigen screening
Additional pathology for kidney, liver, cardiovascular, thyroid function, plus hormones and vitamin level reviews
The Directors Program also includes year-round access to Ford Health medical and health professionals for priority referrals, prescriptions and medical liaison services.
Coaching & Medical Consults
Health Coaching – Diet & Lifestyle
To support individuals in making a long-term change, we developed our Diet & Lifestyle Coaching program. Our health coaching team, Dietitians or Exercise Physiologists understand what it takes to make fundamental changes in your lifestyle. They will provide the ongoing support essential to making permanent changes in the high pressure and busy work-life that small business owners and individuals often experience. They use their expertise to highlight an individual's risk areas, provide advice and make recommendations. Once you have completed a health assessment, you can begin your coaching via phone or video.
Advanced Coaching – Complete Wellbeing
Our Advanced Coaching provides the in-depth support needed to create ongoing behavioural change. Run by one of our senior medical team, this level of coaching offers an in-depth review of your health to proactively improve the foundations of positive mental health and wellbeing. Doing so creates a framework that you can use to optimise your performance in both work and life. Delivered in person or remotely, our Advanced Coaching is flexible to your busy schedule.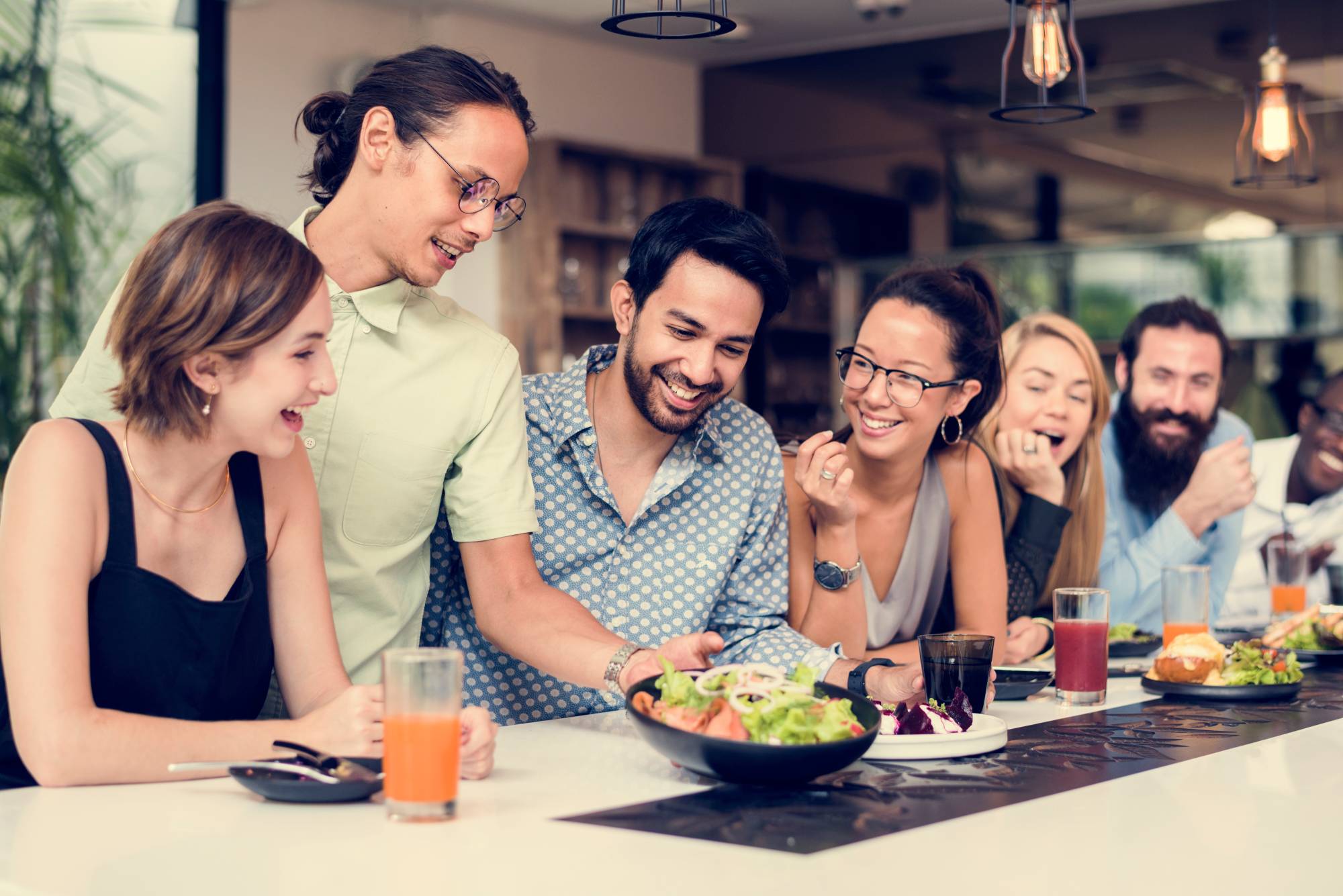 Clinics all around Australia and New Zealand
National coverage is critical to gain consistency of experience which ensures regional equity for your health program. The below map of Australia lists our Ford Health Medical Centres. We have also marked the locations in which we run sessional fly in and fly out clinics for many national programs.
Our Ford Health clinics are run by Ford Health staff – we value and look after your people no matter where they are located.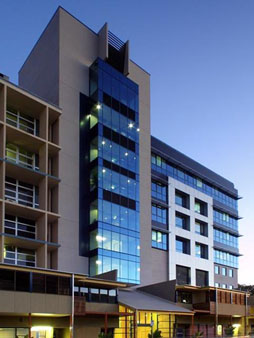 National Clinic Locations
St Andrew's War Memorial Hospital Suite 2/530 Boundary St Spring Hill, QLD
St. Martins Tower Level 20 / 31 Market Street Sydney, NSW
St Vincent's Specialty Medical Suites Level 5/100 Victoria Parade East Melbourne, VIC
MLCOA Perth – Suite 14 Level 2 / 190 Cambridge Street Wembley, WA
Woden Specialist Medical Centre Level 2/90 Corinna St Woden ACT
Genesis Care 313 Unley Road Malvern SA
Royal Darwin Hospital 105 Rocklands Drive Tiwi, NT
Newcastle & Hunter Cardiac Services Level 1/16 Grainger St Lambton, NSW
Dr Stephen Etheredge's Rooms 479 Crown St Wollongong, NSW
Ford Health Port Macquaire
Five Star Medical Centre 158 Gordon St Port MacQuarie, NSW
Mater Misericordia Hospital Ward St Rockhampton, QLD
Mater Misericordiae Mackay 13/76 Willetts Rd Mackay, QLD
For More Information
The Ford Health team cover every corner of Australia. Our team are here to help with your enquiry.